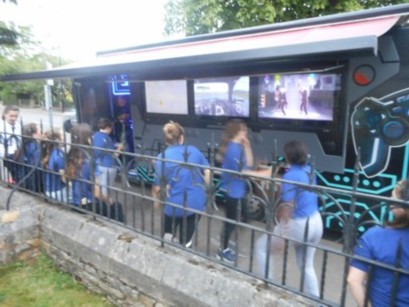 Company and Senior boys and girls 11 - 18 Years
---
Boys and girls aged 11 to 18 meet on Thursday evenings. 7:00 - 9:00 pm. There is optional extra time at the start of the meeting for football and at the end for badminton and other indoor games. Senior members all stay until 9.30pm.
An extensive selection of games includes: Football, hockey, polo, basketball, netball, dodge ball, table tennis, badminton and other sports.
Our Thursday evening programme includes a wide range of arts, crafts, adventure, community and interest activities.
We believe in giving our 11 and over age group plenty of choice in the activities they do. Every three or four weeks we produce a new list of activities on offer and the young people opt for whichever ones they prefer.
We often go out to enjoy things such as Ice Skating, Ten-pin-bowling, Top Golf, Adventure Golf, Quasar or Swimming. We also buy in activities such as inflatable assault courses, sumo wrestling, jousting, last man standing, bungee trampolines, climbing walls, mega gaming bus, virtual horse racing and quizzes.
Senior members are encouraged to do the Duke of Edinburgh's Award with us.
See also the pages on: Music and Drama, Camping and Football.